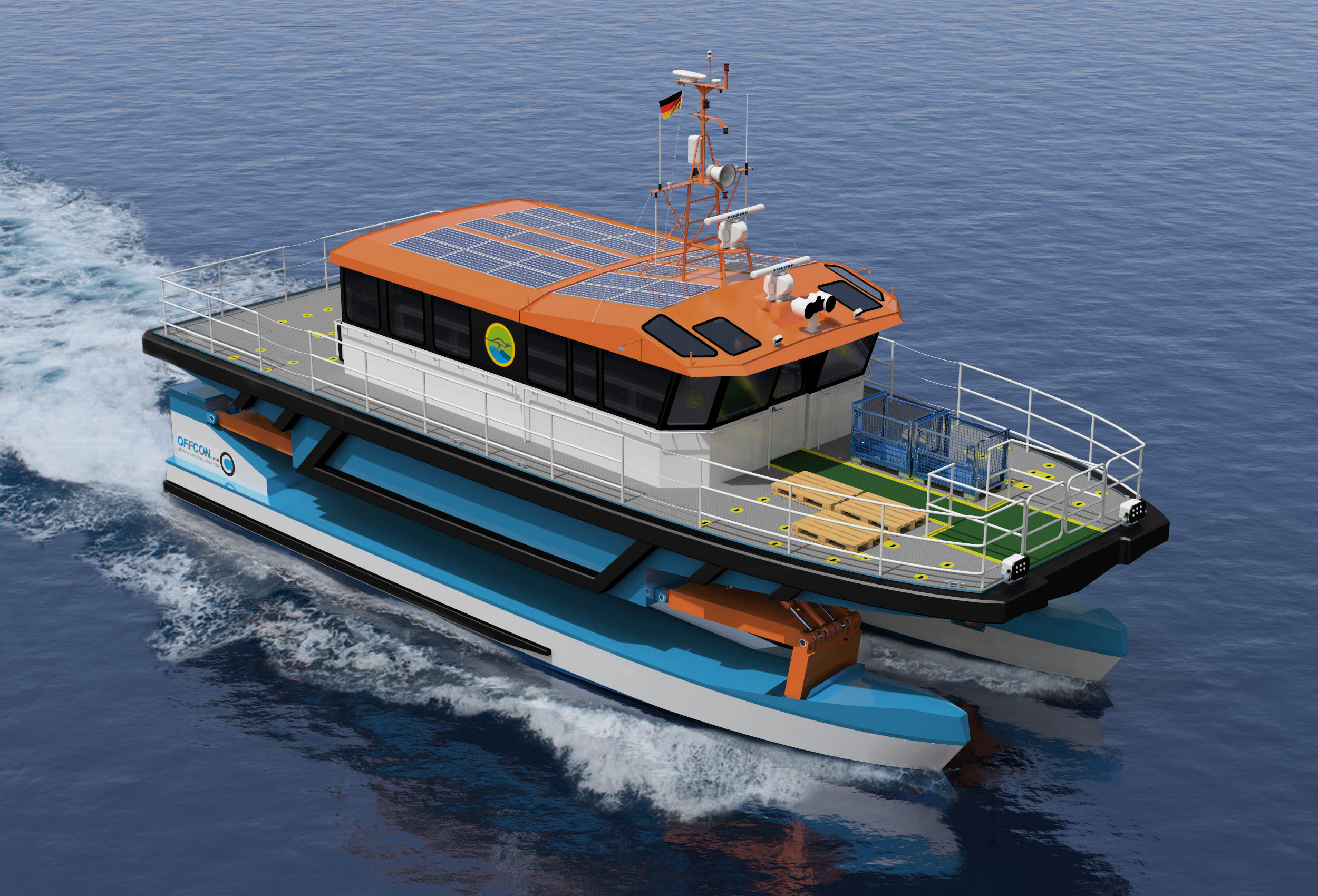 Wallaby Boats GmbH
Your partner for high performance daughter crafts, CTV, pilot boats and small workboats
Wallaby Boats GmbH is the first OEM producing commercial boats using the Nauti-Craft suspension system on an exclusive right to the Nauti-Craft patent.
We are producing the Wallaby-18 in Germany. For the Wallaby-16 and the Wallaby-14 Tuco Marine from Fåborg in Denmark will produce the composite parts. You need Jones Act compliant boats - ask us.
Green Points:
lowest fuel consumption per nautical mile
lowest carbon footprint per vessel lifetime
blue angel design and operation
EU Ship Recycling Regulation (EU SRR)
The Demonstrator "2 play" in Western Australia
In late 2015 Harald Hübner and Steffen Staudenmaier took a test ride on the "2 play" at Dunsborough in the south of Western Australia in rough seas around the Cape Naturaliste. The 8,5m boats' performance in 1,2m Hs waves at more than 25 knots was convincing.